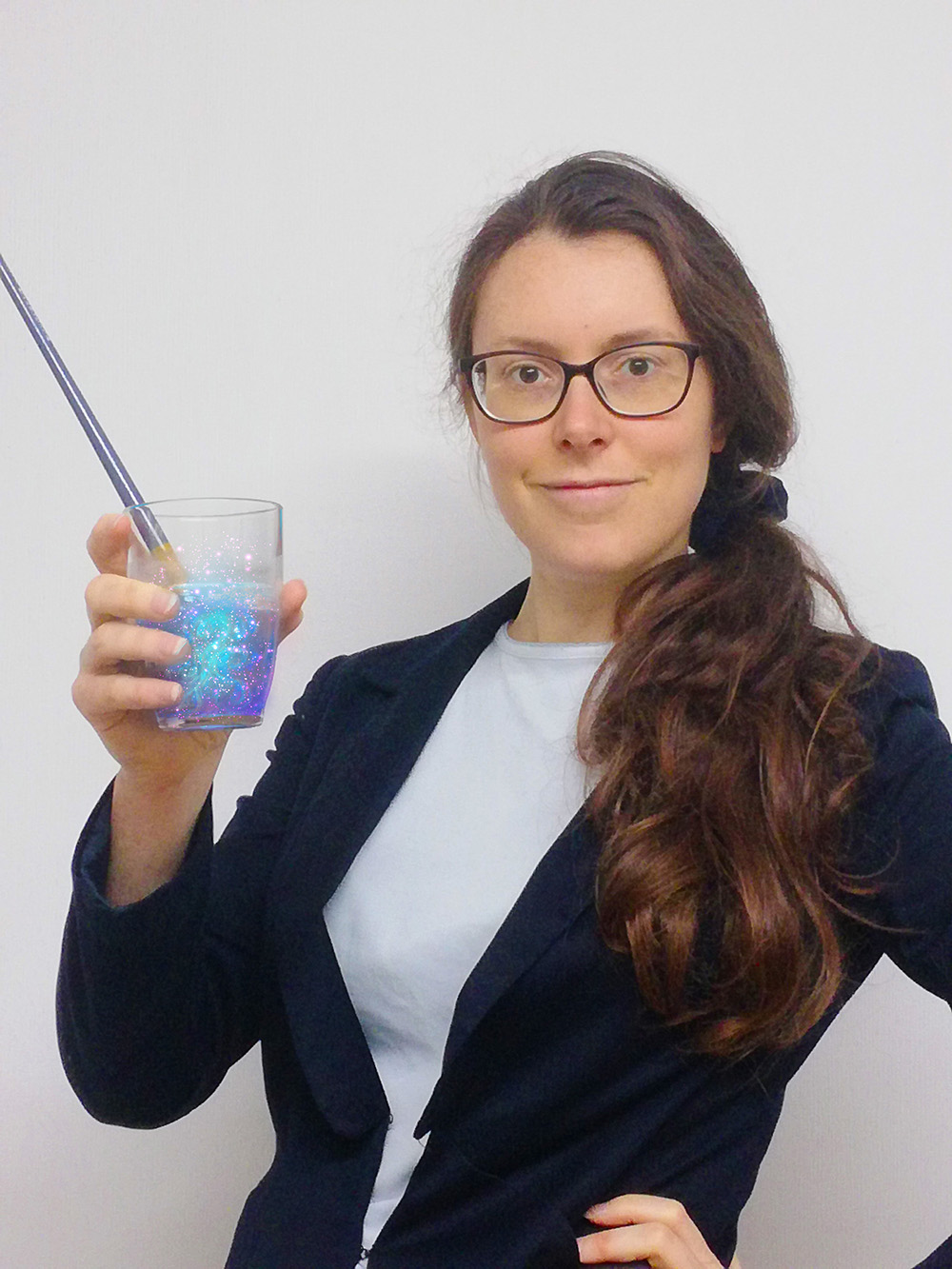 Hello! I'm Marine Borocco (yes, unfortunately, my actual name isn't Harkalé Linaï) a French artist and freelance illustrator who creates painterly, colourful illustrations, playing with brushstrokes and organic shapes to build dreamlike pictures.
My work is inspired by the beauty and wonderful diversity of our world and by the amazing art created by countless artists – from anonymous cave painters to impressionists, from modern-day comic artists to carvers from millennia ago… and also by far too many evenings spent reading fantastical literature or playing role-playing games 🙂
Even if I love painting atemporal scenes and fantasy characters, contemporary themes such as environmentalism and feminism are very present in my art too. Other interests include cooking, hiking, singing in the shower and doing science experiments for fun. Though I'm currently working full-time as a freelance illustrator, I also have a Ph.D. in Physics and apply my mystical knowledge of fluid dynamics and physico-chemistry to watercolour and oil paint!
I've created illustrations for books, tabletop RPGs and games as well as some private clients, and I'm always interested in working on exciting new projects, so don't hesitate to send me an e-mail at if you have any questions or would like to work with me.
Other websites and social media: